Five years ago (shortly before we were married), Chris and I took Buddy to the St. Patty's Day parade downtown, and I fell in love. The APL had adoptable dogs walking in the parade, and I saw Clancy and had to have him. We went to the APL that afternoon, and I described the dog to the woman working. "Clancy?" she said. "Are you sure you want Clancy? He's a bit…rambunctious." He was too small to sleep in the kennels, so he slept in a basket of towels in the laundry room. When she opened the door, he bounded out and ran right into my arms…then started licking and chewing on me and everything else in sight. We took him home that day.
Bud wasn't quite sure what to do with something so little and with so much energy.
He'd wear himself out pretty quickly though.
He's always been one for cuddling. In fact, when I was in labor, Chris was downstairs playing on the internet, and Clancy was in bed with me holding my hand.
He helps me with my work.
He and Buddy have become partners in crime (with Bud being the criminal mastermind, and Clancy acting as his lackey).
Clancy has even become Grayson's playmate, bather, and pillow.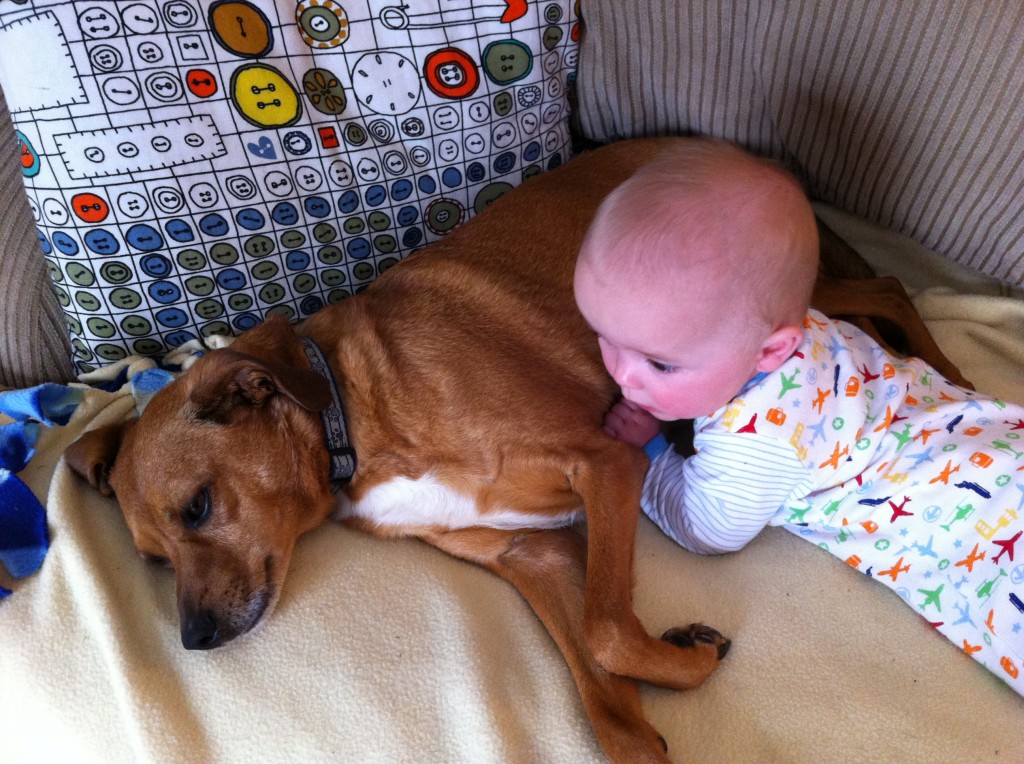 Our family wouldn't be the same without him.