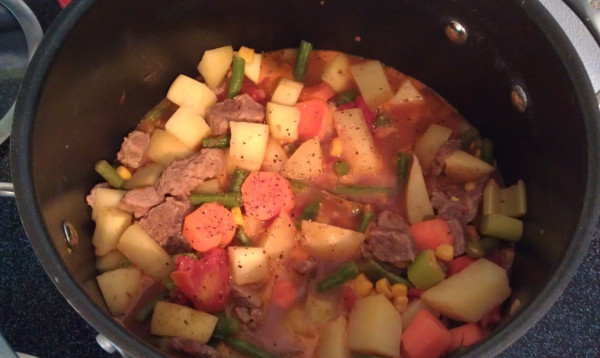 I made some of the best veggie-beef soup the other day. Don't take my word for it – that's from Mrs. Shoo.
Here's the recipe –
1lb stew beef
1-2 potatoes cut
3-5 carrots (pealed and cut)
1 can green beans (or replace with fresh green beans)
1 can of sweet corn (don't drain to add some sweetness)
1 can of cut tomatoes
4-5 stalks of cut celery
Salt and pepper to taste
2-3 bay leaves
Add water for a juicier soup
Cook on medium heat for approx 1 hour. Add more stuff if hungrier.