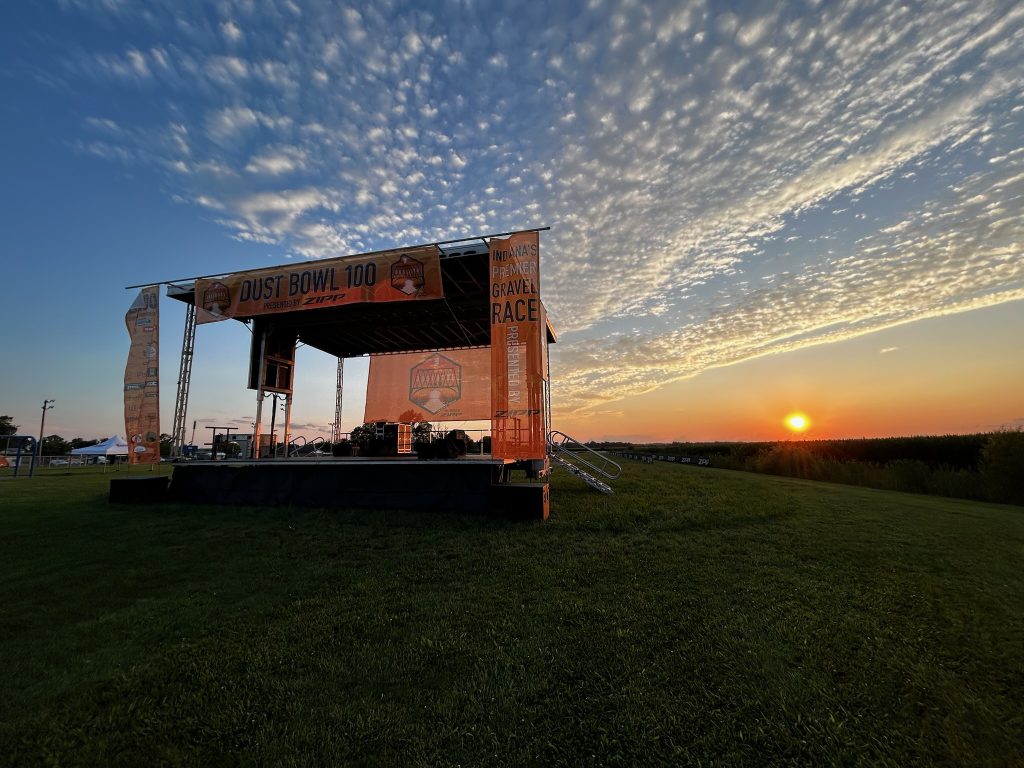 Cue John Mellencamp's song, "Jack and Diane" as the soundtrack for the Dust Bowl 100. The perfect back drop for the song to take place in America's Heartland. Beautiful rolling fields, crushed limestone roads, race cars going in ovals, and farm folk sitting at the end of driveway waving to riders and counting bicycles.
The only thing that was missing was chili dogs. However, pickle juice was a close second.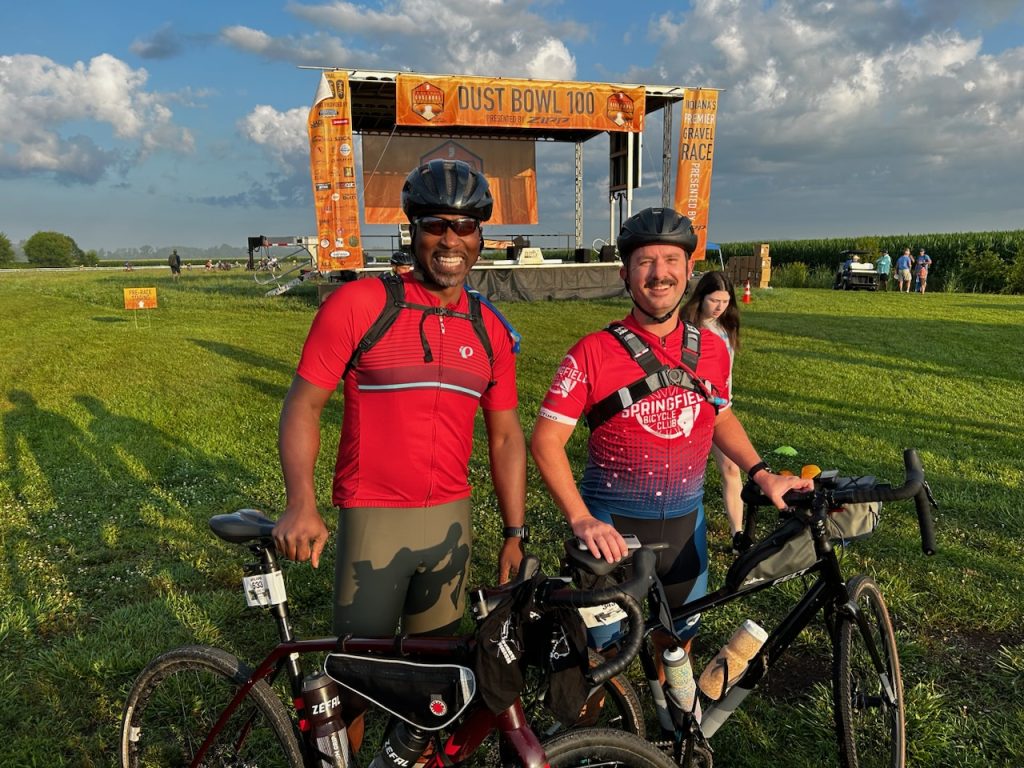 This was my third gravel race, second different one, and my longest at 100 miles. As a mid-pack rider, my goal was to get it done as efficiently and fast as possible. I was glad the heat was only supposed to get into the mid to high 80s. I rode it mostly solo but met a couple people along the way and stayed with them until they turned off.
Doing my homework before the race I understood that this race was in fact very 'dusty', so I invested in a USWE hydro pack this summer. It came in clutch as the bottles I had on my bike were covered with a thick layer of limestone dust.
I was overpacked with nutrition and liquids as there were SAG stops at 29, 44, 62, 77, and 88 miles. Each stop was loaded with water, Gatorade, soda, chips, granola bars, fruit, a bike mechanic, and pickle juice. During the race I consumed over 4 dixie cups of pickle juice. Talk about a puckered face!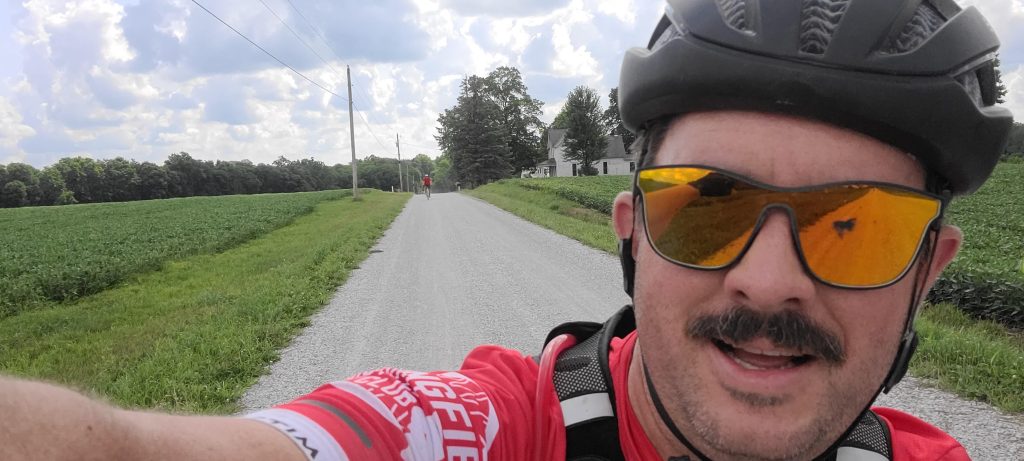 The course was 80% gravel for the 100-mile distance. A lot of rock and definitely some fast roll. There were State Troopers stopping traffic at the main highway crossings. I had the course loaded on my Garmin, but all of the turns were marked with signs.
There were only a couple of really steep descents and one headed down to a covered bridge. When I made my way down a young girl had wiped out on the descent that turned to the bridge. I stopped and helped her get her foot released from her pedal and then put her chain back on. She had just a minor scrap and was able to ride on. At the end of the race her mom came up to me and told me thank you. She was only 18 and had done the 100 miles solo. We got a photo together and she showed off her race wounds in the picture.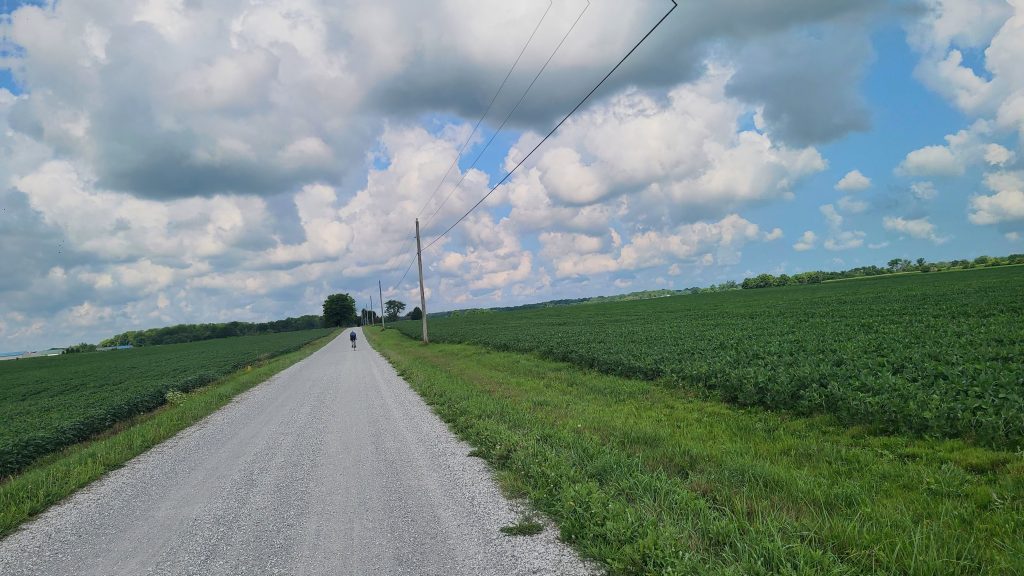 As I crossed the finish line a volunteer handed me a water bottle wrapped in a cold wet souvenir towel. The heat had really turned up in the afternoon, so the towel was the perfect souvenir. Showers, a bike wash, and a full meal were available at the end too.
On the way back home, we didn't find the Tastee Freez, but we did stop at the Bainbridge Dari-Ette. That doesn't rhyme enough for a song.
Jack and Diane doing the best they can, and so did I. It was a terrifically ran event that I plan on riding again.